Are you an all-time selfie lover? We all are! Selfies are one of the most cheerful ways to express yourself. Yes, we all take selfies when we are celebrating, work ing out, learning, or even cooking. It has become trends these days to express with the best of the selfies and we all are following this trend with all of our hearts. In this article, we are going to suggest you 10 best cute filter apps for selfies that will make your picture-clicking experience even better.
See, a selfie is not all about taking pictures and making poses only. It is a moment that we are capturing to cherish it later. It is a memory on a digital platform. The apps must complete all of our wishes and demands and we all have different criteria while taking pictures. Some of us want to use filters while others believe in going natural. So, without wasting a minute, let's move to the actual part of the article and start with the list.
10 Best Cute Filter Apps for Selfies | Android and iOS
Snapchat
At this moment, we don't have any other name that can top the list other than Snapchat application for taking selfies. The app is not only about taking pictures. It is much more than that. The app is highly popular, especially, among youngsters because of its variety of filters. We can also say that the filters are the real attraction of this application.
Users can also make a video with filters and messaging is also there. It is actually a complete combination of social media with a cute filter ap for selfies. And, we can surely say that this combination is winning hearts. 
Link: snapchat
Retrica
Another popular name in these times for the selfie-lovers is none other than the Retrica app. The filters are amazing and users can also take GIF images and live pictures. These features are widely loved by the people of various age groups. If users want to add the time stamps or annotations or even text, the feature is available. 
It also allows its users to share the picture taken on the other social media platforms. People really believe in sharing pictures with family and friends and Retrica makes this possible in an easy way.
Link: retrica
Perfect 365
Perfect 365 is another appreciable application for clicking cute selfies among youngsters. In fact, it is a constant choice of vloggers and bloggers. This app sets the camera in a way to give the best possible selfie that has the real touch in itself. Obviously, too fake is not allowed. 
The app has video tutorials along with the best make-up tips. Yes, imagine an application giving a make-up tip along with a perfect selfie. Isn't it a blessing? The app is the first choice of women. The make-up tools are there to perform the virtual make up in seconds. 
Link: perfect365
Fabby
In the world of the cute filter apps for selfies, all are not the same. Yes, we are talking about the ones that are breaking the stereotypes in the world of selfies. The selfie is not about a picture only. It can be in a moving motion too. You guessed it right. We are talking about the selfie videos.
The app has the special feature of detecting the background automatically then, it replaces the same with various backgrounds in motion. The idea is amazing and allows users to experiment differently. So, we really think that you must try this one at least once. 
Link: Fabby
Facetune 2
OK, this one is on the list because of its live-editing feature. But, we do have other apps that have the same feature, no? So, what makes this one a complete and different app? The live-editing feature of this app is amazing and others are far behind this one.
Apart from this, the user interface of the application is so simple to use even as a beginner. There is no mess.  This feature is quite enough to attract a large number of people to the portal. Also, users will be getting updates to enjoy the selfie-taking experience in a better way. 
Link: Facetune 2
VSCO
Moving forward with the list, we have another name VSCO. with the easy-to-use editing tools, this app allows users to edit the pictures within a few minutes only. Users can definitely take some cool pictures with this app. But, these filters can be applied to the already taken pictures too. 
Users can use any of the free services or premium subscription. But, with the free services, the features are amazing. The preset settings are great. Highlights are other attractions of this application. Also, users can simply copy the editing settings and apply them to another picture. 
Link: VSCO
GoCam
If you're looking for the all-new way to click your selfie without using a selfie stick, you can go with the GoCam application. This app allows its users to have a click with a distance of 3m away. Isn't great?  So, basically there is no need for those long and heavy selfie sticks now. 
This app is growing like never before. Not just this selfie stick feature, there are other noticeable features too. Filters are great and can easily impress users. So, it is the actual time to ditch your selfie stick and adopt this new change in your life with the GoCam app.
Link: GoCam
Aviary photo editor
This one is quite popular so, you may already have heard about this one too along with the other notable names in the list. This app allows its users a range of tasks from cropping to orientations. Users can also create a great meme material using this app. 
These days, memes are great and trending so, people are really interested in using this one. Also, stickers and frames are there to impress the users. The app is much recommended. 
Link:aviary-photo-editor
Cymera
Another popular name to the list is the Cymera app. The user interface of the app is highly easy to use. The speed of the app is really commendable when users want to edit the pictures. Also, the filters are awesome. They are top quality ones. Apart from the great filters, the effects are also appreciable.
There is a special feature in the app that offers the 7 camera lenses. This allows users to explore and experiment with the editing of their pictures. So, this is the high time that you should use this app to capture some of the great selfies with your loved ones.
Link: Cymera
A color Story
If you want to go professional with your selfies, try this one. Users are really happy with this app. The app is quite appreciable to take perfect Instagram pictures. A wide number of people around the world are using the app to impress their followers on various social media platforms including Instagram.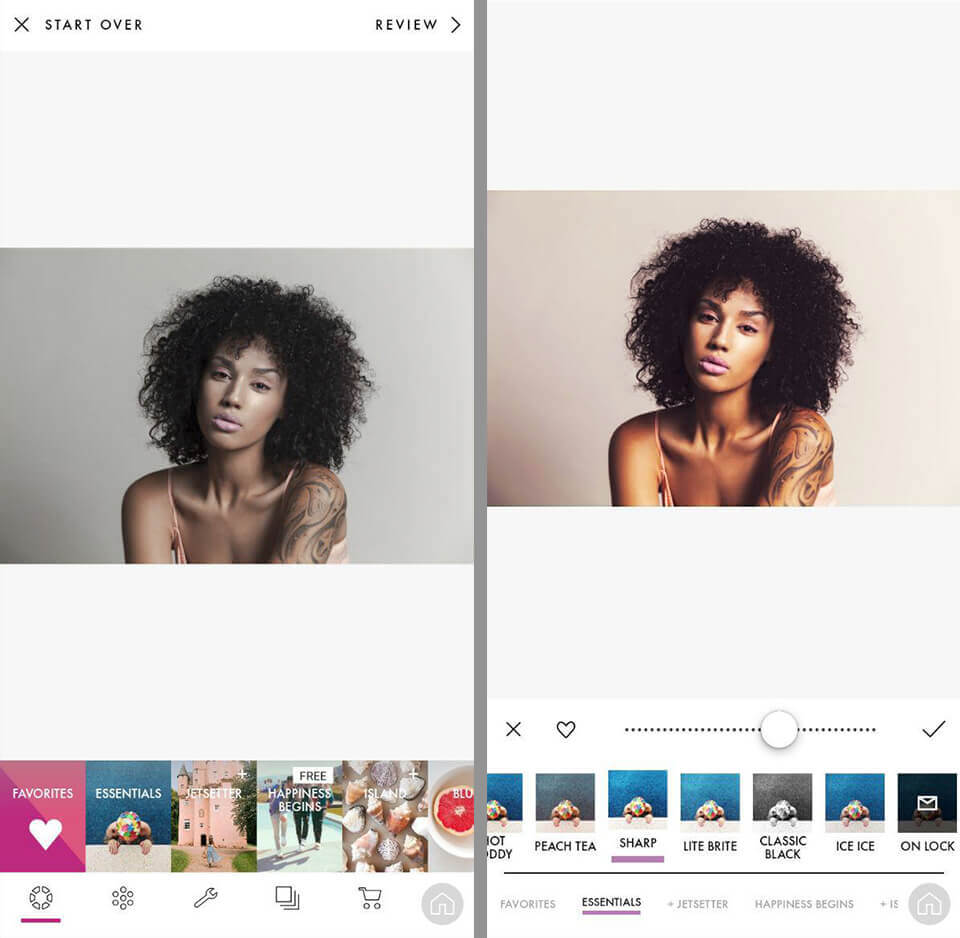 It avoids fakeness and relies on creating good pictures with natural colors. What is better than having some of the realistic pictures on your Instagram feed? 
Link: acolorstory
Wrapping up
In the end, we just want to conclude that the internet is full of cute filter apps for selfies but, you cannot go with all of them. We suggested these top 10 applications so, you don't have to try various apps. Good luck!